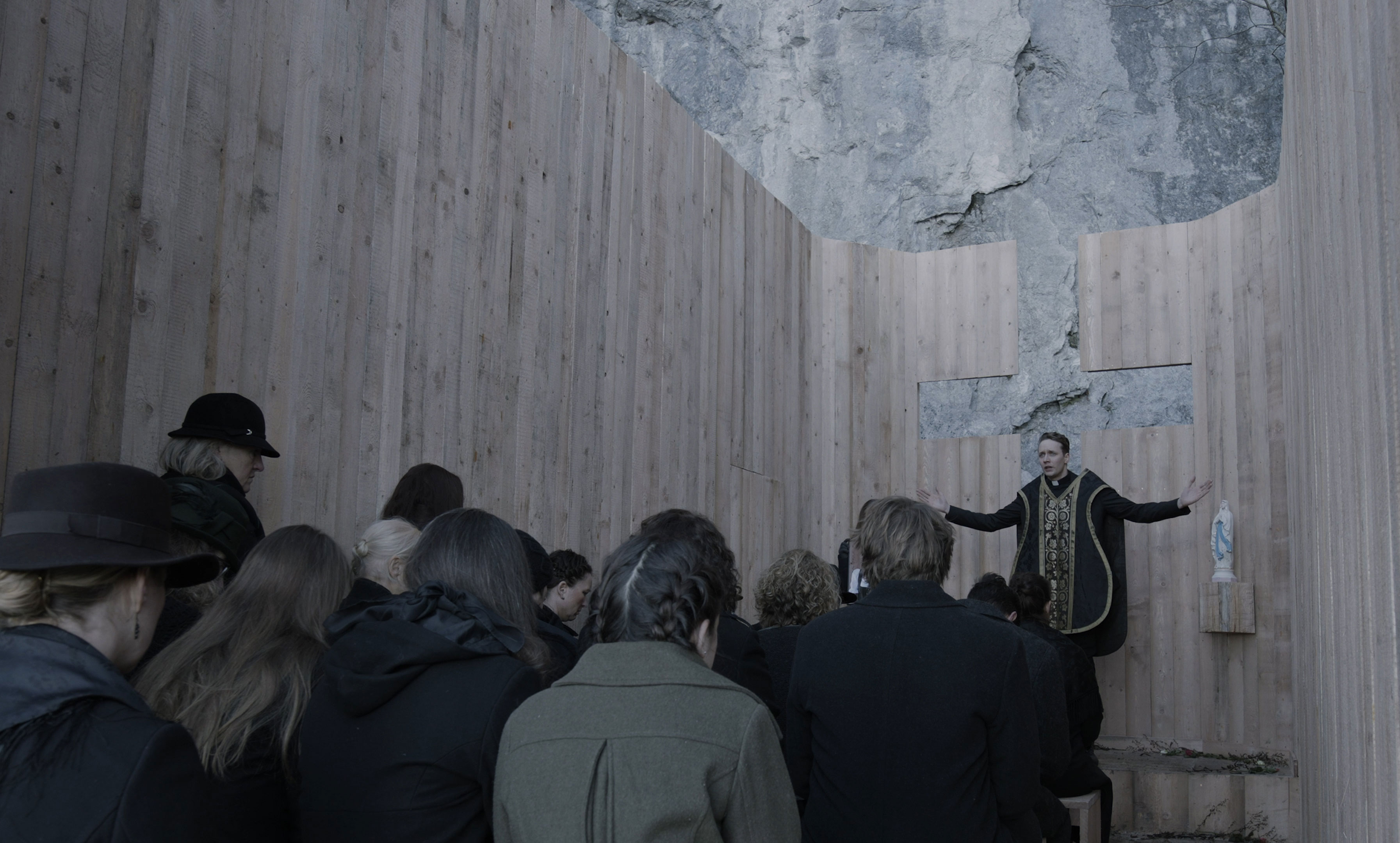 Amygdala
2021; short / fiction; 29:39 minutes; 1.66:1, color; 5.1, German; DCP
Written & directed by Fabian Altenried
A production by Schuldenberg Films
Director of Photography: Smina Bluth

Thistles blossom in the dead of winter, cow's eardrums burst, poisoned milk comes out of their udders – in a remote mountain village the world is coming apart. Nature's intangible attacks hit the Haberer's farm at its core when the older daughter suddenly falls ill. Sander, a mute, nature-bound veterinarian and healer, sees more and more signs of an approaching catastrophe. The priest, who moved to the village a year ago, tries to instrumentalize the events for his faith. In the midst of the inflammatory struggle for the interpretation of the mysterious events, the peasant family fears more and more desperately for their economic and naked survival.

Premieres
Vienna Shorts 2021; International Competition
33. Filmfest Dresden International Short Film Festival; National Competition

· · ·

Top Down Memory
2020; experimental short film; 2-channel video installation

12:20 minutes 32:9; 16:9; colour; 12:20 min.

Written & directed by Daniel Theiler

Director of Photography: Smina Bluth

The work deals with the manipulation of history in the context of the reconstruction of the Berlin Palace ("Humboldtforum"). Starting from the confusions surrounding an alledged proclamation of a socialist republic from one of its balconies in 1918, the film examines other political events that occurred on balconies. Reenactments of iconic political and cultural events on the original balcony raise questions about authenticity and manipulation. Who is writing our history? How do we deal with our past? How does collective memory work? The balcony is the central motive of the work, representing hierarchies and power politics.

Funded by Kommission für künstlerische und wissenschaftliche Vorhaben (KKWV) der UdK Berlin / TZ Consulting GMBH & Co. KG

Festivals
67. Internationale Kurzfilmtage Oberhausen / German Online Competition

33. Filmfest Dresden International Short Film Festival / Official Selection

27. Internationale Kurzfilmwoche Regensburg / German Competition
18. Neisse Filmfestival / Int. Short Film Competition
· · ·
Neubau
2020; feature; 81 minutes; 16:9; 5.1; German; DCP
Writer: Tucké Royale
Director: Johannes Maria Schmit
Producer: Fabian Altenried
Director of Photography: Smina Bluth
A production by Schuldenberg Films
German distribution by Edition Salzgeber; World sales by Media Luna

In the Brandenburg province Markus Hawemann is torn between his love for his grandmothers in need of care – one of them suffering from dementia – and his longing for urban self-determination in Berlin. Most of the time Markus is pretty alone with his worries. In his daydreams a crowd of dazzling demons are visiting him more and more often. They are harbingers of an urban elective family. When Duc enters his life, things become more complicated, as packed boxes in his apartment are already waiting for move to the big city.

Festivals (selection)
Filmfestival Max Ophüls Preis 2020
Queer Lisboa 2020
International Queer Film Festival Hamburg 2020
Wicked Queer 2021


Awards
Winner Best Debut Film German Film Critics Award
Pre-selected for the German Film Prize "Lola" 2021
Best Fiction Feature Film 2020, Max Ophüls Preis
Award For Socially Relevant Film 2020, Max Ophüls Preis
Braunschweiger Filmpreis for Tucké Royale

· · ·
1000 Smiles Per Hour
2017; short; 15 minutes; 2.35:1; 5.1, German, English; DCP
Directed by Fabian Altenried; written by Anne-Kathrin Heier
A production by Schuldenberg Films and Bildundtonfabrik.
Director of Photography: Smina Bluth

Drifting across the outer edges of a concrete landscape, a twilight meeting engenders a precious moment of connection for a melancholy performer, amid the coldly apathetic city limits.

Festivals
Edinburgh International Film Festival, UK, June 2017
Sarajevo Film Festival, Bosnia and Herzegovina, August 2017
Slow Short Film Festival, Mayfield, UK, September 2017
Västerås Filmfestival, Sweden, September 2017
KineNova International Film Festival, Skopje, Macedonia, October 2017
Arctic Moving Image & Film Festival, Harstad, Norway, October 2017
Sofia Independent Film Festival, Bulgaria, October – November 2017
Aesthetica Short Film Festival, York, UK, November 2017
Two Short Nights Film Festival, Exeter, UK, November 2017
The Big Muddy Film Festival, Carbondale, USA, February 2018
Rencontres Internationales Pars/Berlin, Paris, France, April 2018

Website
· · ·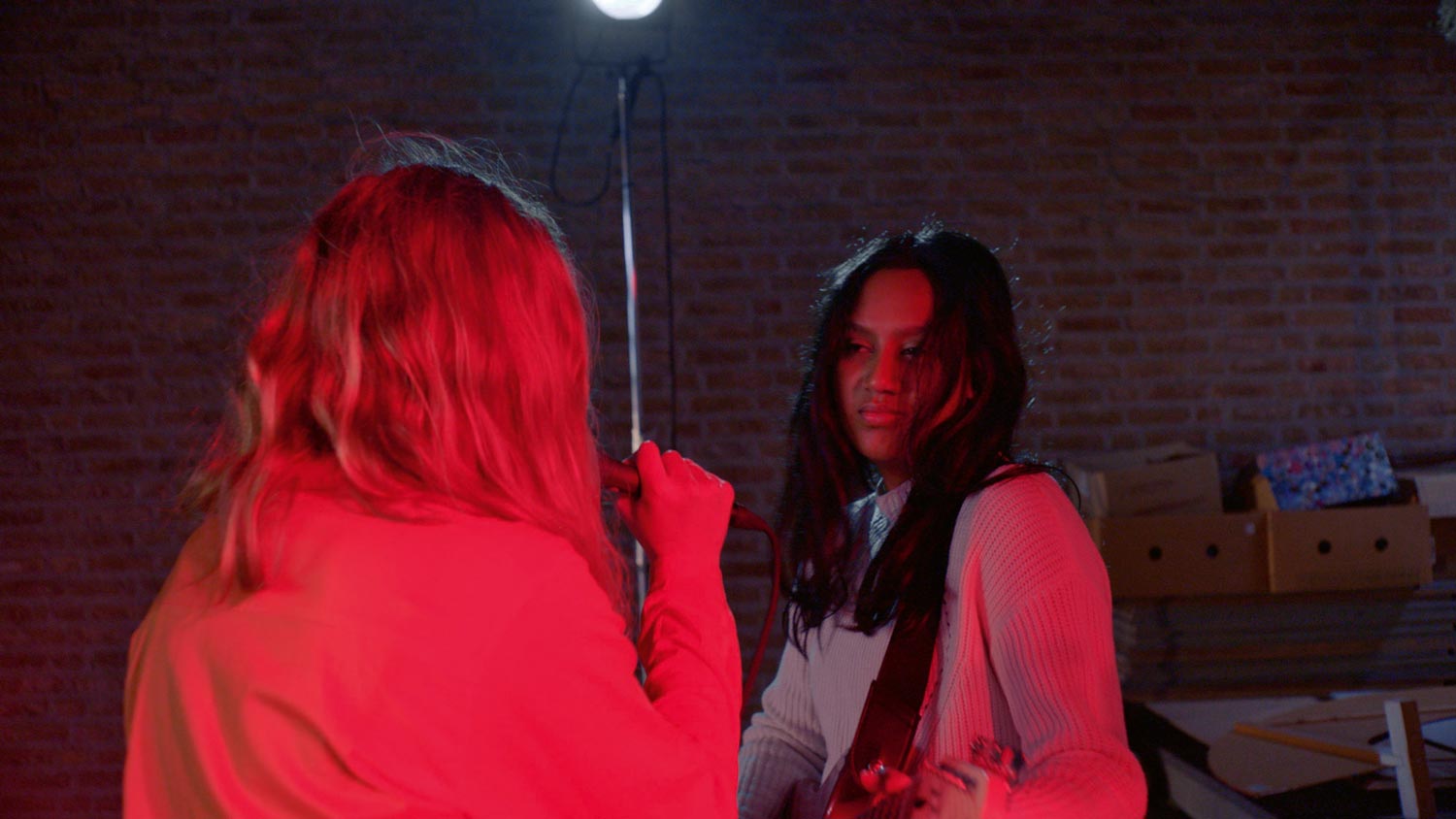 Cinema Olanda
2017; short / art; 24:34 minutes; 2:1, color; 5.1, Dutch; DCP
Written & directed by Wendelien van Oldenborgh
Produced by Sophie Ahrens & Fabian Altenried / Schuldenberg Films
Director of Photography: Smina Bluth

Shot in a singular uncut sequence, Cinema Olanda attempts to connect an architectural location, a number of individuals, and past and present events through a momentary filmic reality. Situated in one of the Netherlands' exemplary modernist postwar districts designed by the Bauhaus trained, CIAM related Lotte Stam-Beese, who became one of Rotterdam's main urban planners in the 1950s, the film alludes to the presence of multiple alternative voices behind the screen of Dutch postwar society that was reimagining itself as a uniform modern State. Filmed in a single day, the connotations of an all-seeing image are undermined by the live production of script and music, in which a contemporary cast of individuals with a personal or professional relationship to the questions raised, relates to various internationally significant stories, which attest to a far less uniform period than is generally remembered. References range from figures like the Dutch Caribbean revolutionary Otto Huiswoud, who played an important role worldwide in race, class, and anti-imperial issues in the first half of the twentieth century and from his base in Amsterdam in the 1950s formed an impressive link with Black intellectual, political, and cultural life in Paris, London, and New York, to the popular 1950s Indo-rock music associated with the massive post-Independence immigration from Indonesia.

Festivals & Shows
Berlinale, Forum Expanded, Germany, February 2018
Zwart & Revolutionair at the The Black Archives, Amsterdam, Netherlands, November 2017
Biennale di Venezia 2017, Dutch Pavilion, Italy, May 2017

· · ·
Mixed Messages
Web series 1 Season 10 Episodes
D 2017, approx. 88', 1.78:1, DCP, color, stereo, German & English
Directed by Kanchi Wichmann

Produced by Nadja Krüger, Leila Mukhida, Kanchi Wichmann
DoP Smina Bluth One year single on the Berlin Lesbian Scene, how hard can it be? Ren is a British dyke, navigating her way through the tricky terrain of the alternative Berlin queer scene. Being on the hunt for romance, but in a world of zero commitment, getting lucky has never been harder. Instead of swiping right on Tinder, she tries dating the old-fashioned way, meeting women in clubs, meditation classes, bondage courses and at speed-dating events. Inspired by real-life stories and their awkward consequences, Kanchi Wichmann has created a diverting webseries with the diversity of the queer community at its core. Full of relatable misadventures, MIXED MESSAGES is a frank, witty and cringe-worthy tale of looking for love in all the wrong places. Each unsuccessful liaison leads to her asking the ultimate question: is it me or them?

Festivals (selection)
11th Outview Queer Film Festival Athens, Greece 2018
International Women's Film Festival Cologne, Germany 2018
21st Pink Apple Film Festival Zurich, Switzerland 2018
28th International Queer Film Festival Hamburg, Germany 2017
25th Raindance Film Festival London, UK 2017
Berlin Feminist Film Week, Germany 2017
TLVFest Tel Aviv International LGBT Film Festival, Israel 2017

· · ·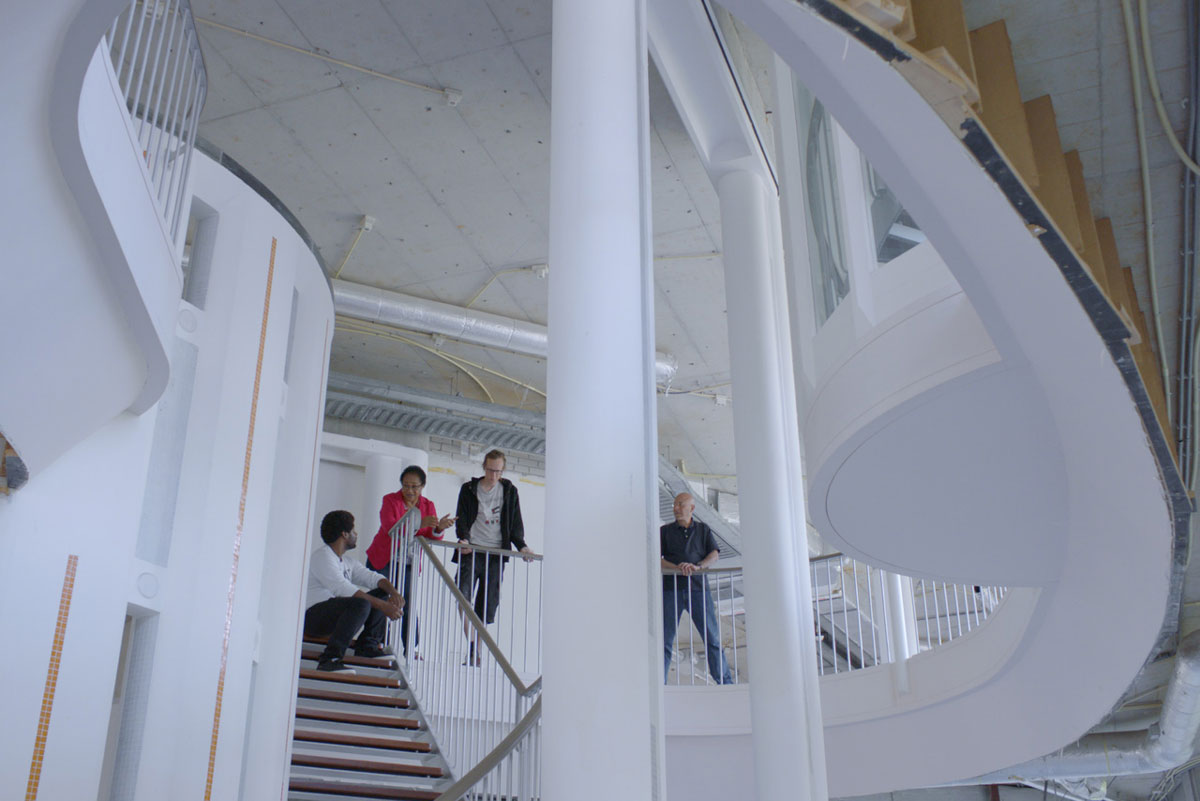 Prologie: Squat / Anti-Squat
2016; Film installation in two parts; each 17 minutes; 3:2, color; stereo, Dutch; DCP
Written & directed by Wendelien van Oldenborgh
Produced by Sophie Ahrens & Fabian Altenried / Schuldenberg Films
Director of Photography: Smina Bluth

Made in two parts that mirror each other in form and content, Prologue: Squat/Anti-Squat is a filmic engagement with the structure of difference in repetition evident in its architectural location, Aldo van Eyck's Tripolis building in Amsterdam. In a condensed two-day shoot Van Oldenborgh brings together over a dozen individuals from different generations with various backgrounds in activism and architecture, whose fragmentary conversations offer a glimpse into rapidly changing and noticeably static conceptions of housing and belonging in Dutch society. The film sheds light on a squatting action in the Biljmer district in 1970's Amsterdam by a group of Dutch Caribbean activists, juxtaposing it with two recent squatting episodes. Bearing traces of a recent squatting action by We Are Here, a group of undocumented migrants, and currently being used as an anti-squat facility, Van Eyck's visionary and strikingly empty building resonates with questions of agency that underlie the concerns and visions of young activist groups like the University of Colour, who set out to decolonize contemporary Dutch society.

Festivals & Shows
.As for the Future., daadgalerie, Berlin, February 2017
Biennale di Venezia 2017, Dutch Pavilion, Italy, May 2017
· · ·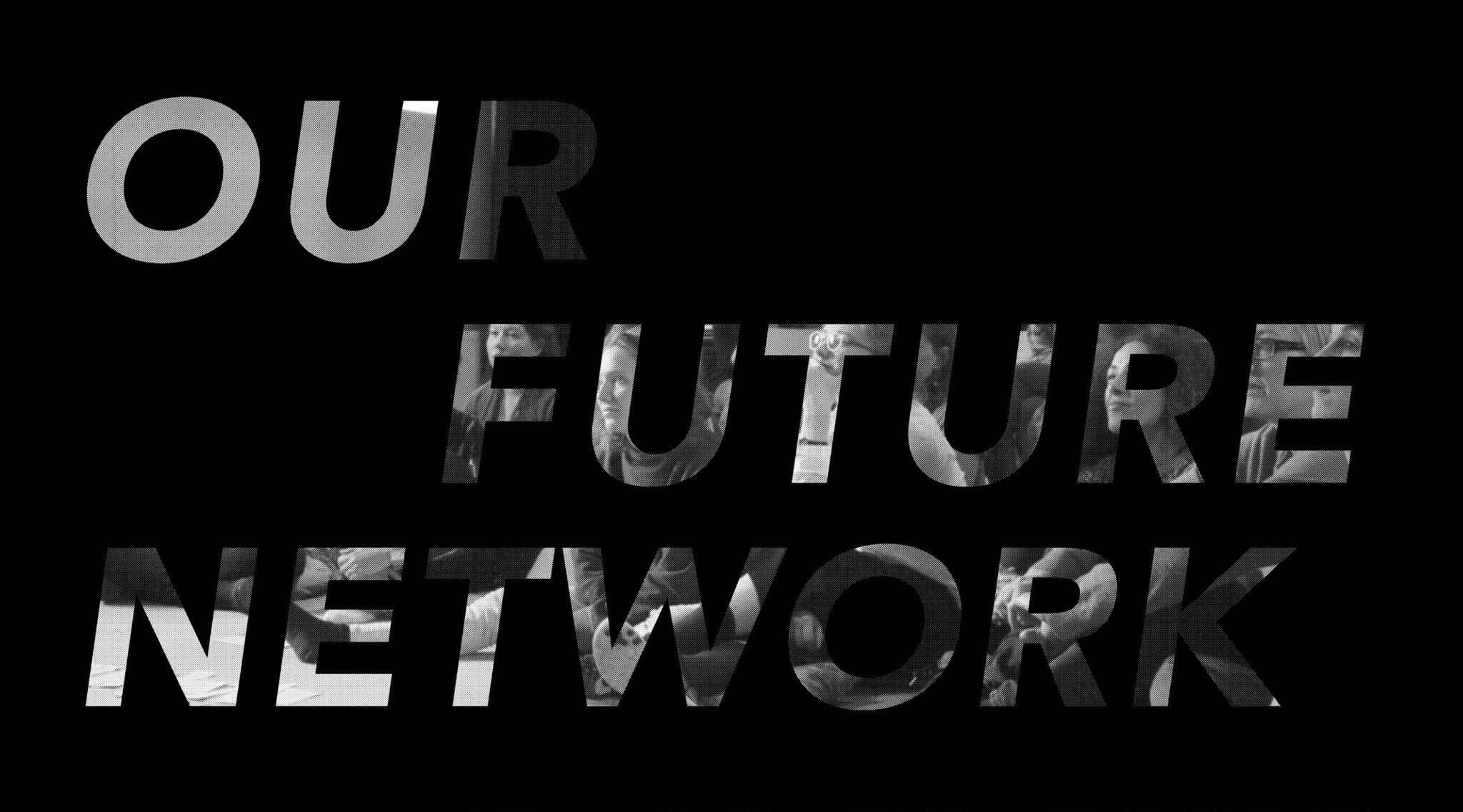 Our future Network
by Alex Martinis Roe

Alex Martinis Roe engaged a younger generation of feminists—who she met during her research into international historical feminist practices—to participate in practical and performative experimentation with historical political practices. From this, eighteen propositions for new feminist collective practices were developed out of a dialogue between these practices and each contributor's existing methodologies and concerns.

Smina Bluth worked as Director of Photography for the feature length film "Our future Network" which premierd as part of Alex Martinis Roe´s exhibition "To become Two", November 2016 at CasCo – Office for Art, Design and Theory, Utrecht.
"Our Future Network" was co-commissioned by ar/ge Kunst, Bolzano; Casco – Office for Art, Design and Theory, Utrecht; If I Can't Dance, I Don't Want To Be Part Of Your Revolution, The Netherlands; and The Showroom, London.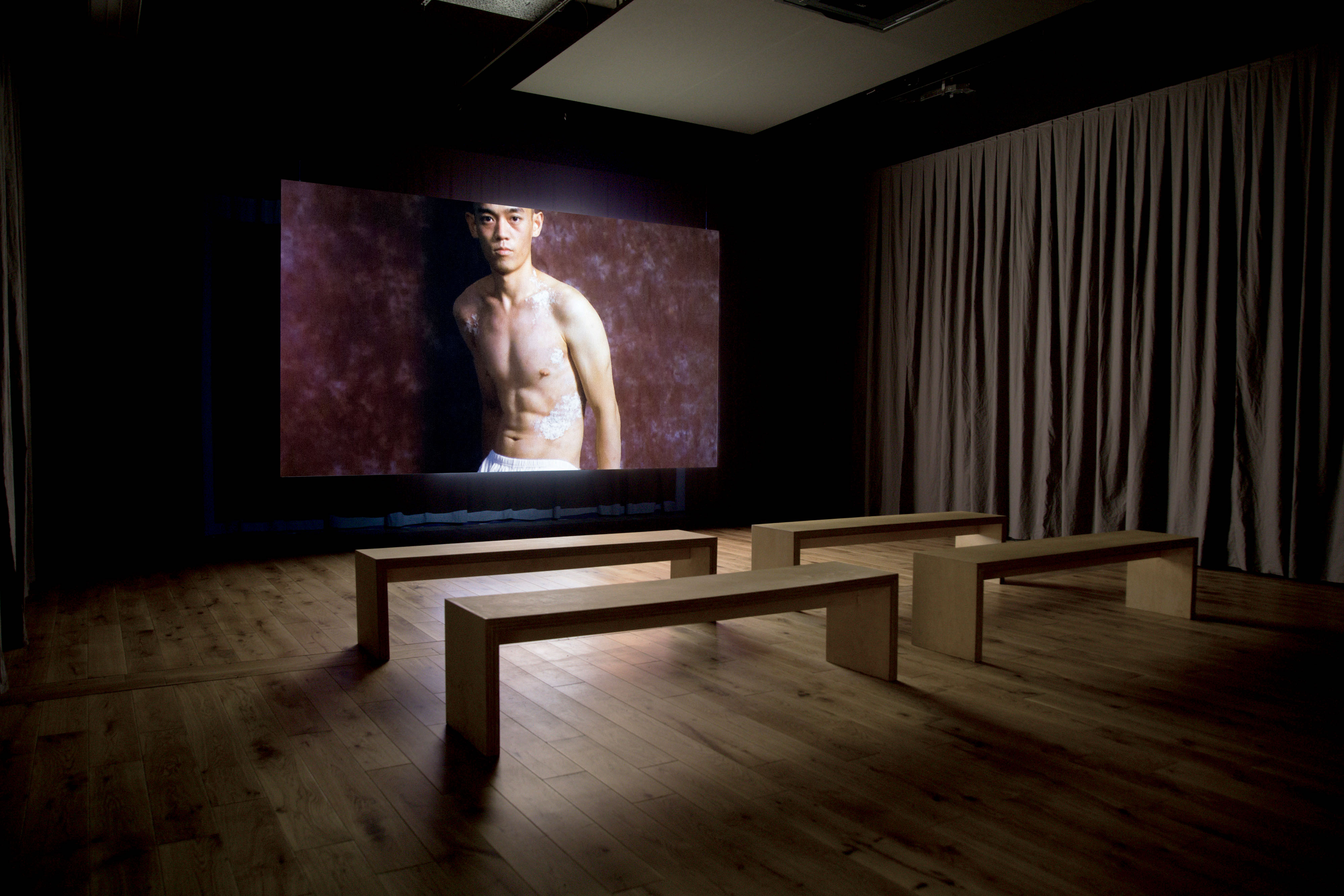 The Bottom Of The World
D 2015
looped digital projection, 16mm film, 16:9, color
directed by James Richards'
produced by HOME Greater Manchester Arts Centre Ltd 
DoP Smina Bluth

Bottom of the World is a major new video and sound installation by James Richards experimenting with ideas around film and painting, and exploring the physical manifestations of trauma. The core of the film is a series of carefully constructed video portraits produced by the artist in collaboration with a cinematographer and makeup artist. These shots present models in a studio setting with increasingly vivid prosthetic effects of burns and rashes. Alongside the 16mm film portraits, Richards has also produced a set of 5 oil painting reproductions of Archimboldi works that are also subject to the camera's gaze.
Referencing Todd Haynes' Safe (1995) and Sharon Lockhart's A Woman Under the Influence (1994), this is Richards' first 16mm studio film production; it is a collaboration with Berlin-based cinematographer Smina Bluth and make-up prosthetics expert Polly Mackay, part of an Oscar winning film special effects team.
· · ·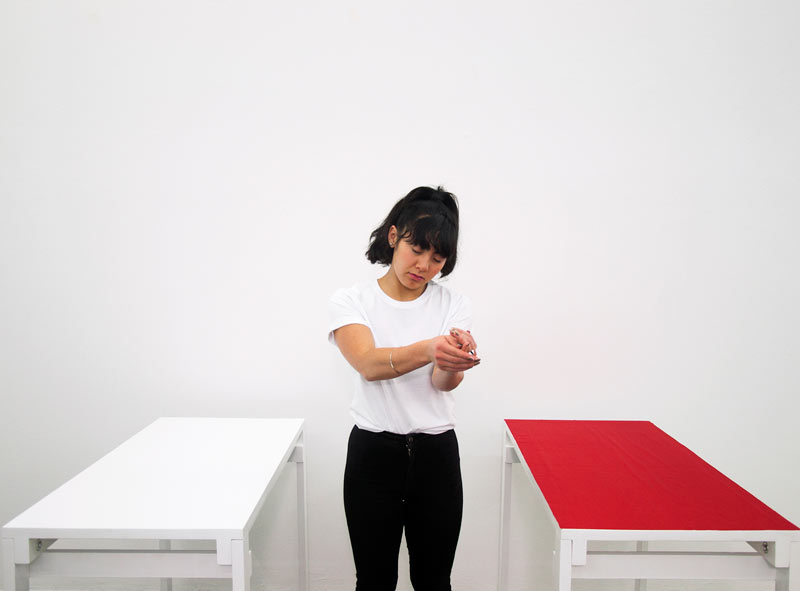 Lost Codes
D 2014–15. Photographic series: 58 photographs (21 x 15 cm each), video film: 1'2"
Director: Ibrahim Quraishi
DoP:Smina Bluth

The performative installation LOST CODES is carried out by people who bring an object that is tied to their identity. They move the object between two tables with eyes closed. Subsequently they are asked to carry out the movement only imagining to hold the object, re-acting the mere memory of it. The protagonists are photographed to capture this moment of creating collective gestures based on an individual memory. The work emphasizes that complex problems of migration, loss and memory cannot be understood in merely political and/or economic context, but rather by introducing the notion of nomadism. A notion by which a new form of nationality is emerging, no longer tied to places, but to objects and memories – a condition of imagination.
· · ·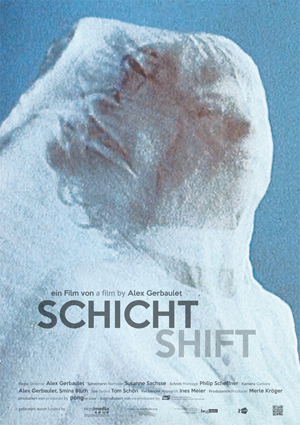 Schicht/Shift
2014; Documentary Shortfilm; 28.30"; DCP
Director: Alex Gerbaulet
Production: pong film GmbH / IMF Braunschweig

Festivals & Awards
Main Prize, German competion at the 61. International Kurzfilmtagen, Oberhausen, 2015
Main prize, First Film Competition at Festival International du Documentaire, Marseille, 2015
German Film Critics Award 2015
Best Female Director Award / Vienna Independent Shorts 2016
Jury Award German Competition / International Short Film Festival Hamburg 2016
· · ·
Oilfields Mines Hurricanes
2014; Experimental Road Movie; 122"; DCP
Director: Fabian Altenried
Production: Schuldenberg Films, btf
Website

Festivals
Inernational Film Festival Rotterdam 2014, Netherlands
New Horizons International Film Festival 2014, Wrocław/Poland
11th Fresh Film Fest 2014, Prague/Czech Republic
· · ·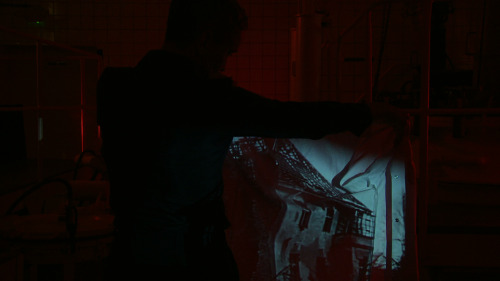 Rainbows Gravity
2013; Experimental Documentary; 32"; DCP
Director: Mareike Bernien, Kerstin Schroedinger

Festivals
Internationale Filmfestspiele Berlin 2014
Forum Expanded, Videolounge, Berlinische Galerie, 2014
Les complices, Zurich
VBKÖ Vienna, Austria
· · ·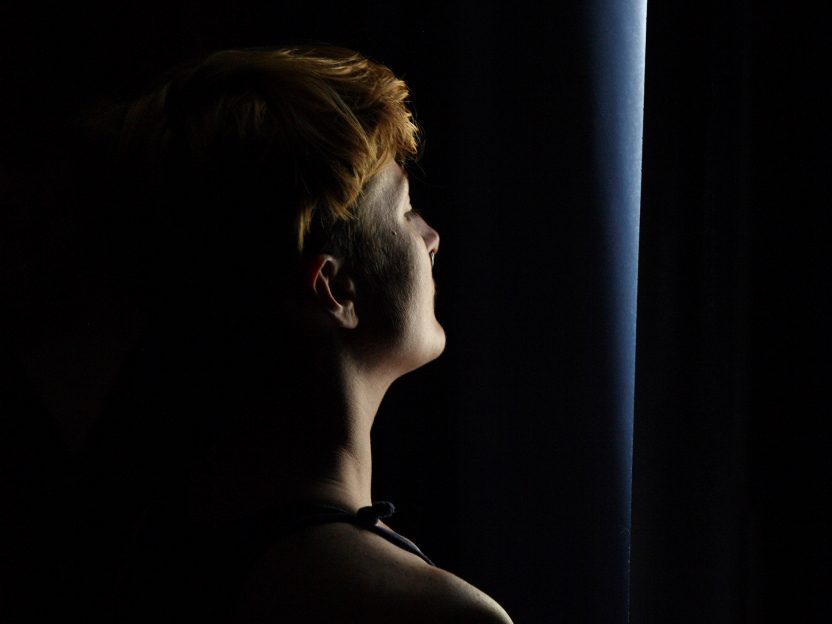 The Multitude Is Feverish
2010; Experimental Shortfilm; 20"; 8mm
Director: Vika Kirchenbauer

Festivals
30th Busan International Short Film Festival – Special Jury Award, Busan, Korea, 2010
15th Brazilian Student Film Festival – Poetic Expression Award, Rio de Janeiro, Brazil, 2010
29th Uppsala International Short Film Festival – nomination "Ingmar Bergman Award", Uppsala, Sweden, 2010
4th Early Melons International Student Film Festival – Grand Prix / Bratislava, Slovakia, 2011
1st Red Carpet International Film Festival – Best Short Film, Hommelvik, Norway, 2011
18th IFF Etudia & Anima – International Competition, Honourable Mention, Krakow, Poland, November, 2011
International Women's Filmfestival, Dortmund/Cologne, nominated for National Directors of Photography Award, 2012