1000 Smiles Per Hour
2017; short; 15 minutes; 2.35:1; 5.1, German, English; DCP
Directed by Fabian Altenried; written by Anne-Kathrin Heier
A production by Schuldenberg Films and Bildundtonfabrik.
Director of Photography: Smina Bluth

Drifting across the outer edges of a concrete landscape, a twilight meeting engenders a precious moment of connection for a melancholy performer, amid the coldly apathetic city limits.

World premiere at the Edinburgh International Film Festival 2017
· · ·
Cinema Olanda
2017; short / art; 24:34 minutes; 2:1, color; 5.1, Dutch; DCP
Written & directed by Wendelien van Oldenborgh
Produced by Sophie Ahrens & Fabian Altenried / Schuldenberg Films
Director of Photography: Smina Bluth

Shot in a singular uncut sequence, Cinema Olanda attempts to connect an architectural location, a number of individuals, and past and present events through a momentary filmic reality. Situated in one of the Netherlands' exemplary modernist postwar districts designed by the Bauhaus trained, CIAM related Lotte Stam-Beese, who became one of Rotterdam's main urban planners in the 1950s, the film alludes to the presence of multiple alternative voices behind the screen of Dutch postwar society that was reimagining itself as a uniform modern State. Filmed in a single day, the connotations of an all-seeing image are undermined by the live production of script and music, in which a contemporary cast of individuals with a personal or professional relationship to the questions raised, relates to various internationally significant stories, which attest to a far less uniform period than is generally remembered. References range from figures like the Dutch Caribbean revolutionary Otto Huiswoud, who played an important role worldwide in race, class, and anti-imperial issues in the first half of the twentieth century and from his base in Amsterdam in the 1950s formed an impressive link with Black intellectual, political, and cultural life in Paris, London, and New York, to the popular 1950s Indo-rock music associated with the massive post-Independence immigration from Indonesia.
· · ·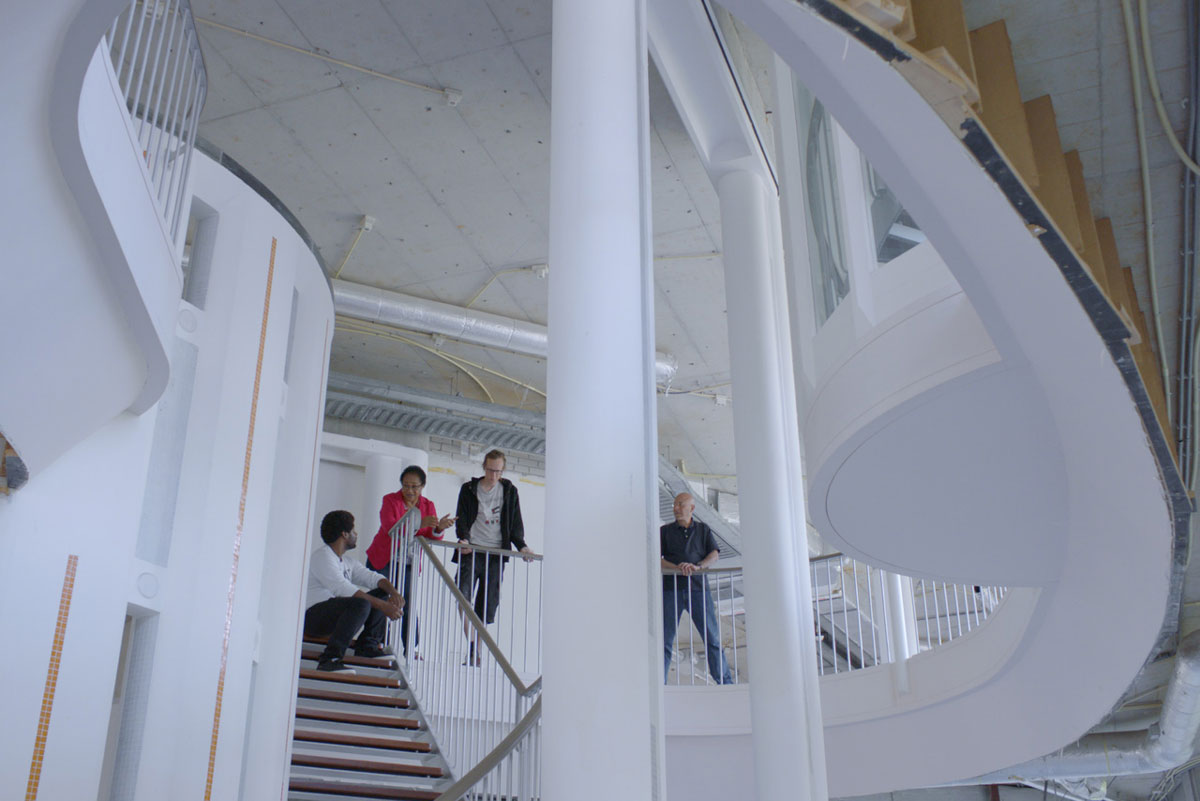 Prologie: Squat / Anti-Squat
2016; Film installation in two parts; each 17 minutes; 3:2, color; stereo, Dutch; DCP
Written & directed by Wendelien van Oldenborgh
Produced by Sophie Ahrens & Fabian Altenried / Schuldenberg Films
Director of Photography: Smina Bluth

Made in two parts that mirror each other in form and content, Prologue: Squat/Anti-Squat is a filmic engagement with the structure of difference in repetition evident in its architectural location, Aldo van Eyck's Tripolis building in Amsterdam. In a condensed two-day shoot Van Oldenborgh brings together over a dozen individuals from different generations with various backgrounds in activism and architecture, whose fragmentary conversations offer a glimpse into rapidly changing and noticeably static conceptions of housing and belonging in Dutch society. The film sheds light on a squatting action in the Biljmer district in 1970's Amsterdam by a group of Dutch Caribbean activists, juxtaposing it with two recent squatting episodes. Bearing traces of a recent squatting action by We Are Here, a group of undocumented migrants, and currently being used as an anti-squat facility, Van Eyck's visionary and strikingly empty building resonates with questions of agency that underlie the concerns and visions of young activist groups like the University of Colour, who set out to decolonize contemporary Dutch society.
· · ·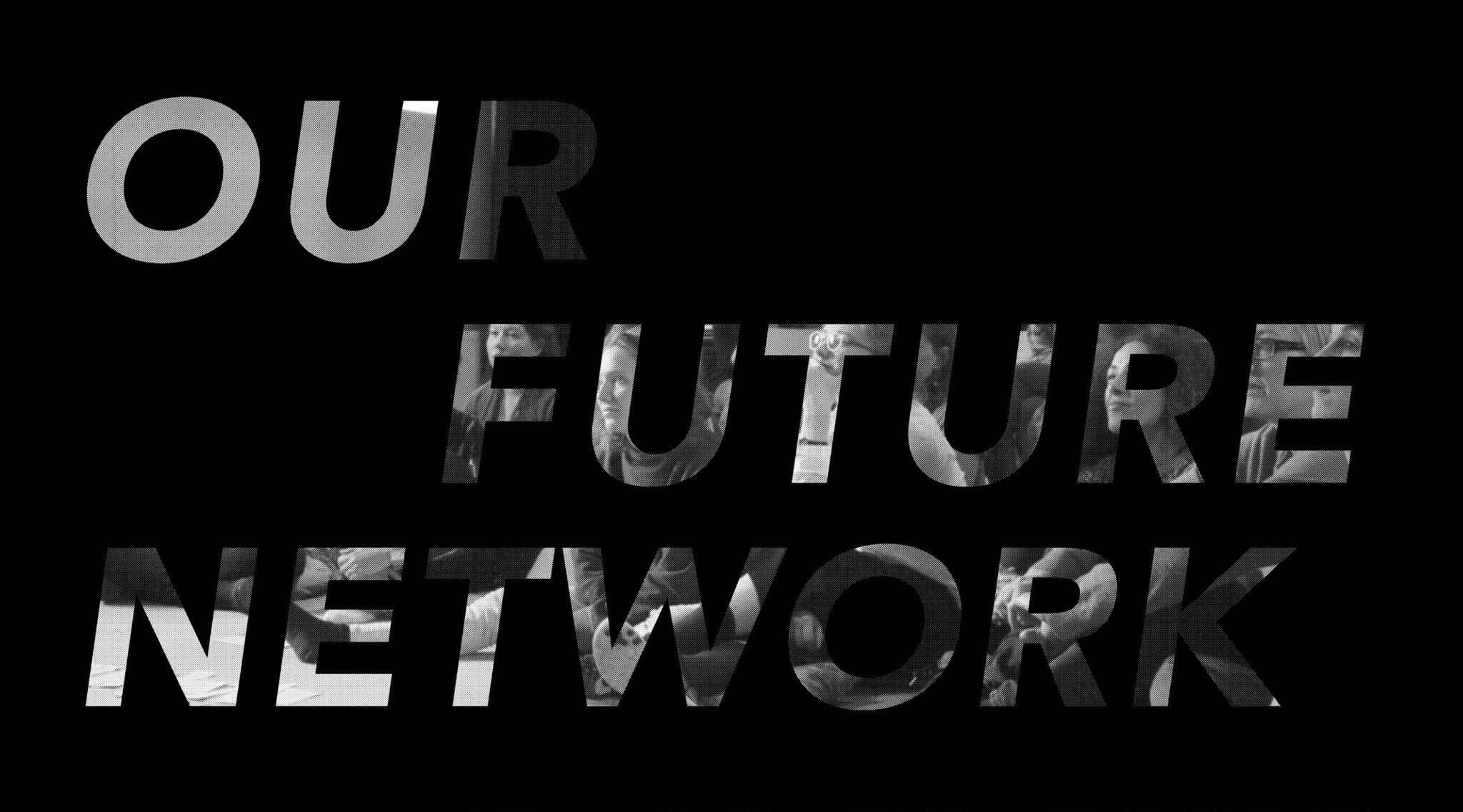 Our future Network
by Alex Martinis Roe

Alex Martinis Roe engaged a younger generation of feminists—who she met during her research into international historical feminist practices—to participate in practical and performative experimentation with historical political practices. From this, eighteen propositions for new feminist collective practices were developed out of a dialogue between these practices and each contributor's existing methodologies and concerns.

Smina Bluth worked as Director of Photography for the feature length film "Our future Network" which premierd as part of Alex Martinis Roe´s exhibition "To become Two", November 2016 at CasCo – Office for Art, Design and Theory, Utrecht.
"Our Future Network" was co-commissioned by ar/ge Kunst, Bolzano; Casco – Office for Art, Design and Theory, Utrecht; If I Can't Dance, I Don't Want To Be Part Of Your Revolution, The Netherlands; and The Showroom, London.
· · ·
Vibilia Armata
Feature Film in Development
Director: Fabian Altenried
Website
· · ·
The Bottom Of The World
2015; 16mm
Director: James Richards

Bottom of the World is a major new video and sound installation by James Richards experimenting with ideas around film and painting, and exploring the physical manifestations of trauma. The core of the film is a series of carefully constructed video portraits produced by the artist in collaboration with a cinematographer and makeup artist. These shots present models in a studio setting with increasingly vivid prosthetic effects of burns and rashes. Alongside the 16mm film portraits, Richards has also produced a set of 5 oil painting reproductions of Archimboldi works that are also subject to the camera's gaze.
Referencing Todd Haynes' Safe (1995) and Sharon Lockhart's A Woman Under the Influence (1994), this is Richards' first 16mm studio film production; it is a collaboration with Berlin-based cinematographer Smina Bluth and make-up prosthetics expert Polly Mackay, part of an Oscar winning film special effects team.
· · ·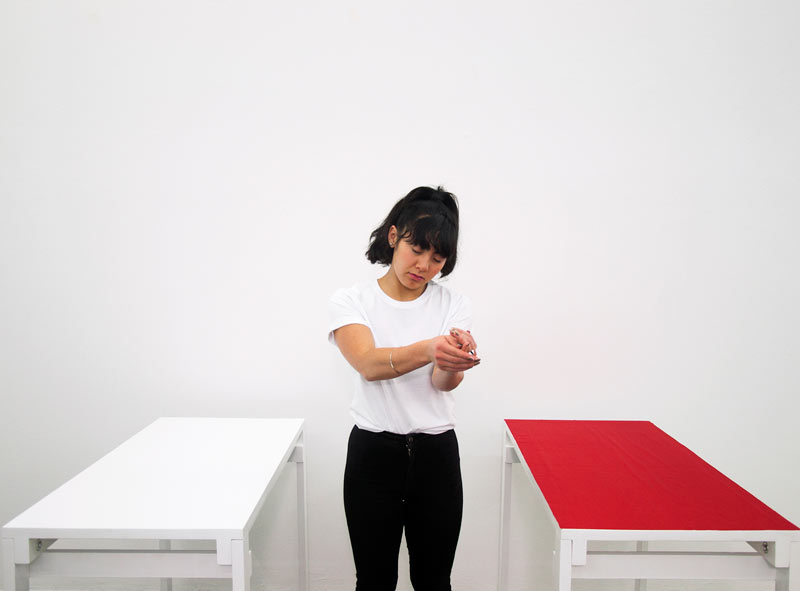 Lost Codes
Video Installation; HD
Director: Ibrahim Quraishi
· · ·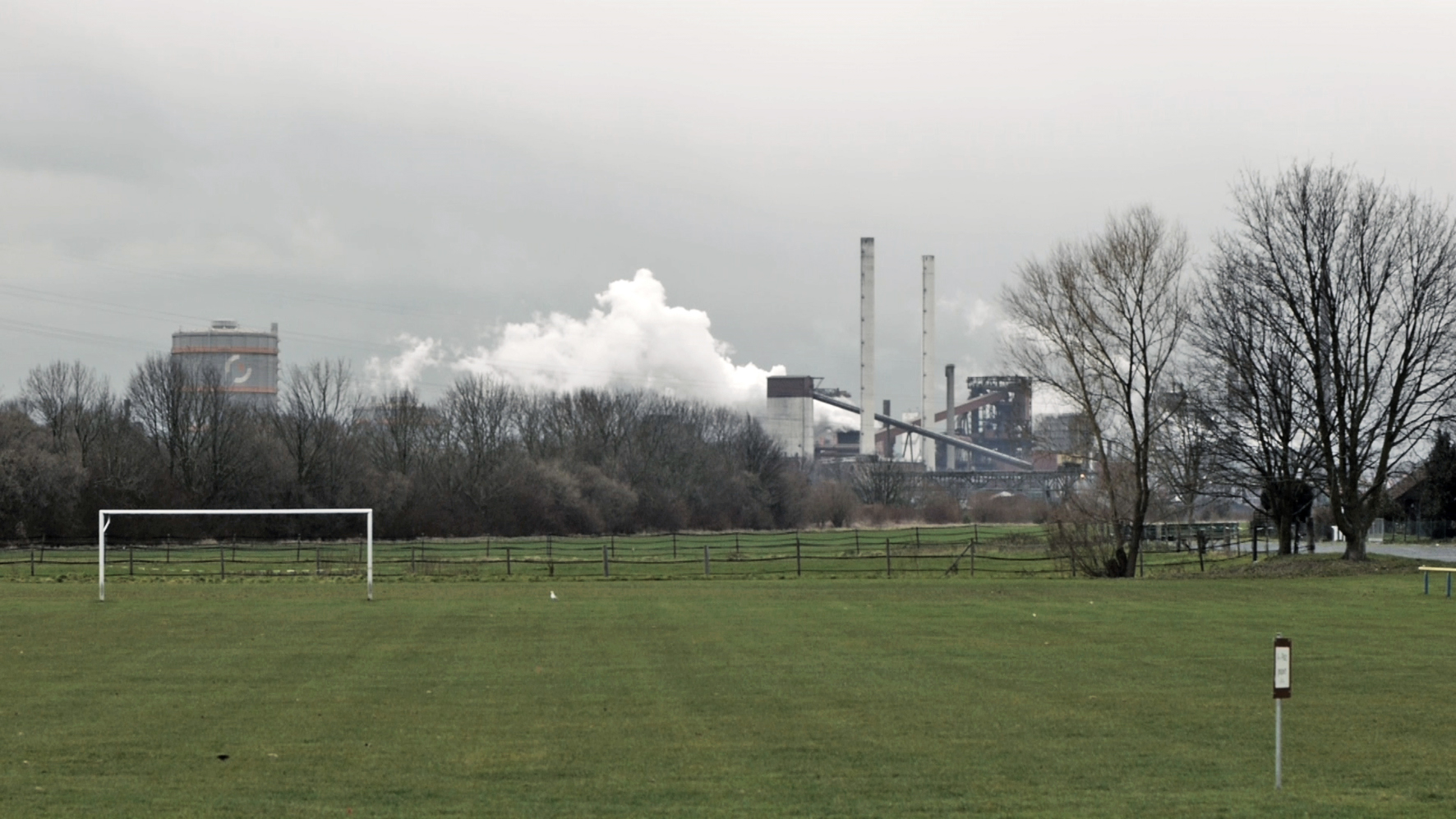 Schicht/Shift
2014; Documentary Shortfilm; 28.30"; DCP
Director: Alex Gerbaulet
Production: pong film GmbH / IMF Braunschweig

Main Prize, German competion at the 61. International Kurzfilmtagen, Oberhausen, 2015
Main prize, First Film Competition at Festival International du Documentaire, Marseille, 2015
German Film Critics Award 2015
Best Female Director Award / Vienna Independent Shorts 2016
Jury Award German Competition / International Short Film Festival Hamburg 2016
· · ·
Oilfields Mines Hurricanes
2014; Experimental Road Movie; 122"; DCP
Director: Fabian Altenried
Production: Schuldenberg Films, btf
Website

Inernational Film Festival Rotterdam 2014, Netherlands
New Horizons International Film Festival 2014, Wrocław/Poland
11th Fresh Film Fest 2014, Prague/Czech Republic
· · ·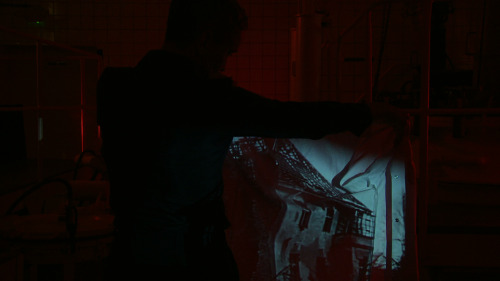 Rainbows Gravity
2013; Experimental Documentary; 32"; DCP
Director: Mareike Bernien, Kerstin Schroedinger

Internationale Filmfestspiele Berlin 2014
Forum Expanded, Videolounge, Berlinische Galerie, 2014
Les complices, Zurich
VBKÖ Vienna, Austria
· · ·
Zugperlen
2013; Documentary; 15"; HD
Director: Gregor Eppinger

20th Edition's CineRail main price
· · ·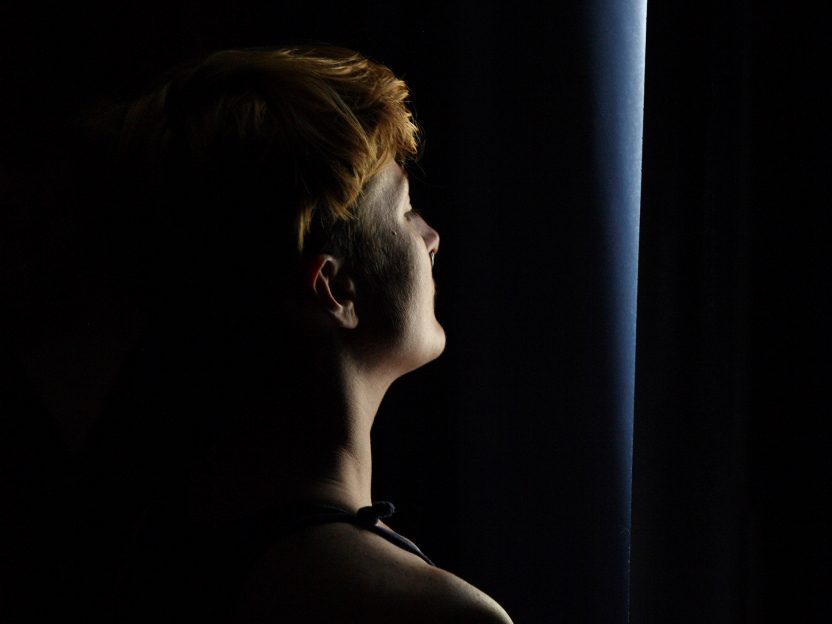 The Multitude Is Feverish
2010; Experimental Shortfilm; 20"; 8mm
Director: Vika Kirchenbauer

30th Busan International Short Film Festival – Special Jury Award, Busan, Korea, 2010
15th Brazilian Student Film Festival – Poetic Expression Award, Rio de Janeiro, Brazil, 2010
29th Uppsala International Short Film Festival – nomination "Ingmar Bergman Award", Uppsala, Sweden, 2010
4th Early Melons International Student Film Festival – Grand Prix / Bratislava, Slovakia, 2011
1st Red Carpet International Film Festival – Best Short Film, Hommelvik, Norway, 2011
18th IFF Etudia & Anima – International Competition, Honourable Mention, Krakow, Poland, November, 2011
International Women's Filmfestival, Dortmund/Cologne, nominated for National Directors of Photography Award, 2012