November 2017
Smina Bluth is a member of CINEMATOGRAPHERSXX GERMANY.
CINEMATOGRAPHERSXX GERMANY is a group of women Directors of Photography working internationally across all genres: narrative, documentary, commercials as well as music videos. We are based in Germany and have a minimum of five years professional industry experience, many of us considerably more. We are committed to making the film industry more inclusive, diverse and gender-equal.
More information here
· · ·
27 June 2017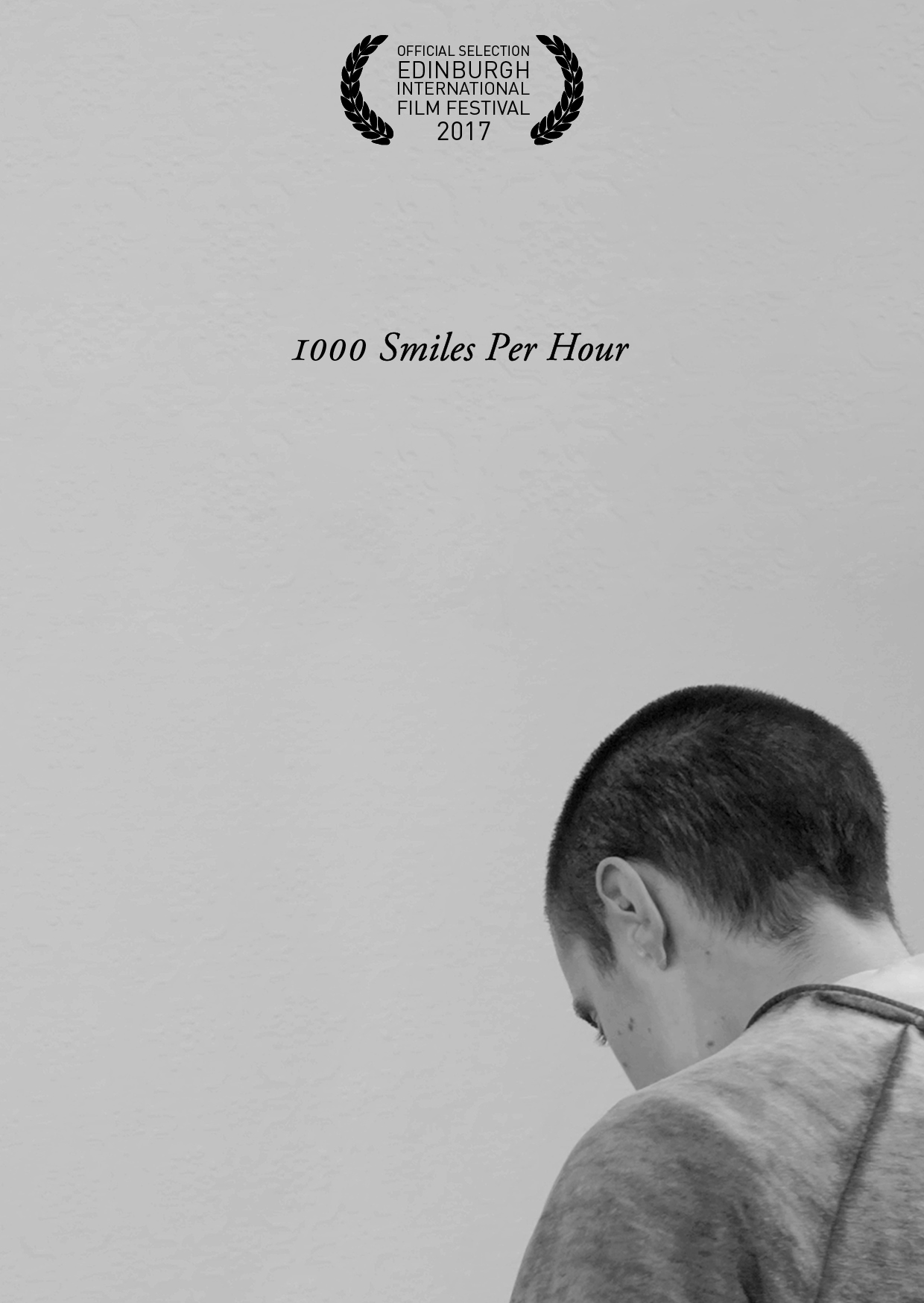 World premiere of the short film 1000 SMILES PER HOUR (directed by Fabian Altenried) at the
Edinburgh International Film Festival
.
Produced by
Schuldenberg Films
. Cinematography by Smina Bluth.
· · ·
May 2017
World premiere of CINEMA OLANDA and the Italian premiere of PROLOGUE: SQUAT / ANTI-SQUAT (directed by Wendelien Van Oldenborgh) in the Dutch Pavilion of the
57th International Art Exhibition La Biennale di Venezia
.
Cinematography for PROLOGUE: SQUAT / ANTI-SQUAT and CINEMA OLANDA by Smina Bluth.
· · ·
February 2017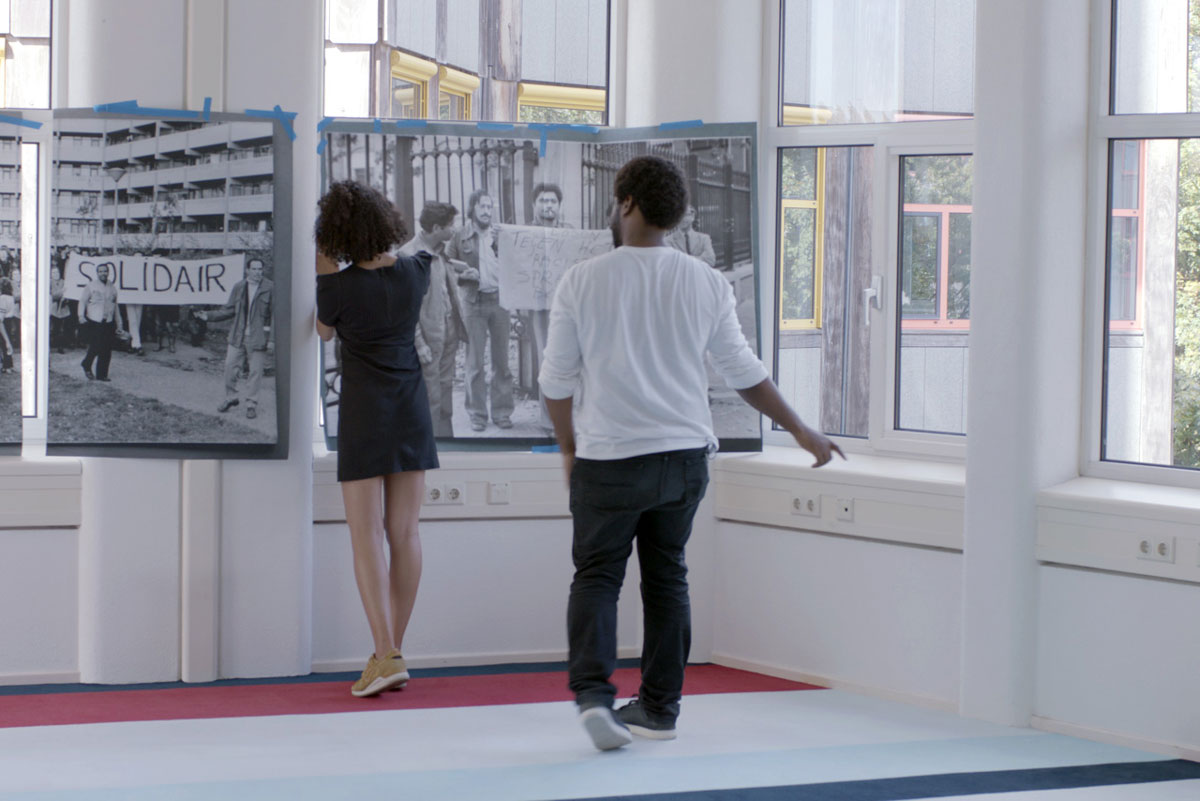 Wendelien van Oldenborgh, .As for the Future.
February 4 – March 12, 2017, daadgalerie, Berlin
Opening, Friday February 3, 7 – 9 pm
Opening hours: Tue-Sun, 12 – 7 pm
PROLOGUE: SQUAT / ANTI-SQUAT (2016, produced by
Schuldenberg Films
) is part of the project Wendelien van Oldenborgh developed for the Dutch Pavilion at the Venice Biennial 2017. It was produced in cooperation with Al Ma'mal Foundation for Contemporary Art, Jerusalem Show VIII: Frontier Imaginaries, the DAAD Artists-in-Berlin Program and the Mondriaan Fund.
Cinematography for PROLOGUE: SQUAT / ANTI-SQUAT by Smina Bluth
· · ·
November 2016
Pre-production of Wendelien van Oldenborgh's CINEMA OLANDA (wt, produced by
Schuldenberg Films
) has started. The film will be the central piece for Wendelien's installation at the Venice Biennale 2017, opening in May 2017.
Smina Bluth is Director of Photography. Shooting will take place in Rotterdam in late February 2017.
· · ·
Juli 2016
OUR FUTURE NETWORK by Alex Martinis Roe is now in post-production.
· · ·
March 2016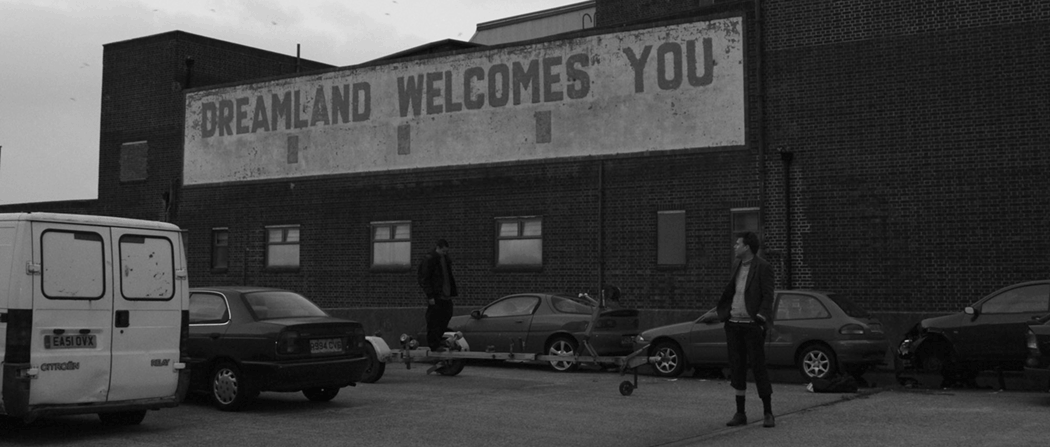 Production of 1000 SMILES PER HOUR (shortfilm, directed by Fabian Altenried, produced by Schuldenberg Films & btf, DoP: Smina Bluth) completed. Shooting locations have been Berlin and Margate/UK. The film now enters post-production.
· · ·
February 2016
Preis der deutschen Filmkritik für SCHICHT von Alex Gerbaulet.
· · ·
February 2016
Selected for Berlinale Talents 2016, Berlin.
· · ·
November 2015
THE BOTTOM OF THE WOLRD (2015) by James Richards has its premier at HOME Manchester
HOMEmcr · First Street M15 4FN Manchester · Friday 13th November · 18:00 h
Join us for the preview of Safe, one of a series of exhibitions that takes a classic or influential film as inspiration, in this case Director Todd Haynes' understated masterpiece of the same name, featuring Julianne Moore as a housewife who appears to sicken and ail as a direct result of the toxins – both real and possibly imagined – that suffuse her immediate environment.
In this group exhibition, artists address the conflict between public and private spaces, physical and ideological allergies, pollution of the environment, alternative architectures, and evolving habitats. Featuring work by Yoshua Okon, James Richards, Chris Paul Daniels, Camilla Wills, Clare Makhlouf Carter, Laura Morrison, Michael Dean, Sunil Gupta and Jala Wahid.
· · ·
July 2015
SCHICHT / SHIFT by Alex Gerbaulet wins First Film Competition at FID Marseille.
· · ·
May 2015
SCHICHT von Alex Gerbaulet (produziert von pong) gewinnt den Hauptpreis des deutschen Wettbewerbs bei den 61. Internationalen Kurzfilmtagen Oberhausen.
Die Jurybegründung:
Architektur, persönlicher Wohnraum, persönliche Geschichte, deutsche Geschichte, Geschichte einer Stadt, eine Stadt, die sich aus der Arbeit speist. Ein Herr putzt seinem Hund die Pfoten ab. Eine Frau liebt eine andere. Und der Mutter legt sie keine Blumen aufs Grab. Der Preis des deutschen Wettbewerbs geht an einen Film, der uns einen bewussten Umgang mit Geschichte und Geschichten aufdrängt. Wir waren in Salzgitter. Von Mikro zu Makro entsteht ein schwerer, schöner Klumpen. Er stammt von Alex Gerbaulet und heißt: Schicht. Wir werden ihn nicht mehr los.